Personal details of internet boss and staff handed over without a search warrant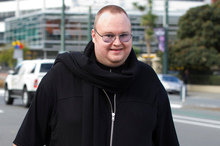 Police got personal banking details of Kim Dotcom and his staff without getting a search warrant in a move that has implications for bank customers.
Banks, including the ANZ, BNZ and Westpac, turned the information over after deciding there was no Privacy Act reason not to.
The police request referred the banks to a Privacy Act principle which allowed them to release information to "avoid prejudice to the maintenance of the law by any public sector agency including the prevention, detection, investigation, prosecution, and punishment of offences".
The mechanism led to banks releasing - without a legal warrant - the name of the account holder, the account number and home address.
The information was sought in October last year by Ofcanz - the same policing unit heavily criticised this week for its tactics during an investigation of the Red Devils gang. Police headquarters will not comment directly on either case.
The banking industry last night said customer privacy was taken "very seriously" but offered no information about the level of proof needed to turn information over to government agencies.
The Dotcom extradition court file at the North Shore District Court shows Ofcanz Detective Sergeant Nigel McMorran got information on Dotcom and Megaupload staff through the police Financial Intelligence Unit (FIU).
The request to banks for information on October 10 last year came after the FBI accessed email accounts through US-based search warrant
http://www.nzherald.co.nz/nz/news/article.cfm?c_id=1&objectid=10843215