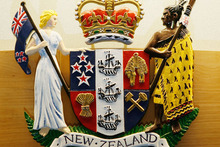 A former Olympian has been sentenced to 14 years and three months in prison for sexual violation and violence offences.
The man, who has name suppression to protect the identity of the victims, appeared in the High Court at Auckland today.
He was earlier found guilty of six charges - three of sexual violation by rape, one of sexual violation by unlawful connection and two of violence, referred to incidents involving two former partners.
The sentence carried a minimum period of imprisonment of six years and six months.
The relationships were characterised by controlling behaviour, forced sexual acts and violence, said Crown lawyer Fionnghuala Cuncannon.
In one assault, the victim was strangled by the man who "restricted her breathing to the point that she thought she would die,'' she said.
The offending related to relationships with a girlfriend between 1998-1999 and a wife in 2008.
In one incident, the couple had an argument and the man pushed the woman against the wall and grabbed her with one hand so she couldn't breathe, the court was told.
When she refused him sex later that night, he raped her.
In a statement, the other victim said she was punched, dragged around by her hair and described being hit in a ``frenzied attack'' when the man became enraged.
The women said the offending has caused ongoing problems, making them frightened, affecting their self-esteem and their relationships with loved ones.
The man has two previous assault convictions and a pattern of violent offending in relationships, said Ms Cuncannon.
A written character reference from an academic said the defendant "makes bad decisions'', particularly in relation to his choice of partner.
Justice Mary Peters rejected this, saying it indicated blame on the victims.
Defence lawyer Hugh Leabourn said that was not the intended meaning.
He also pointed to references from those who knew the man well and described him as intelligent, likeable and disciplined.
Justice Peters said the man had a "chequered history'', a tendency to resort to violence, particularly against women, and had not learnt how to appropriately deal with anger, she said.
-Acknowledgements:
APNZ