Wordmark of The Beatles, originally painted directly on drum by Erwin Ross, Hamburg (Photo credit: Wikipedia)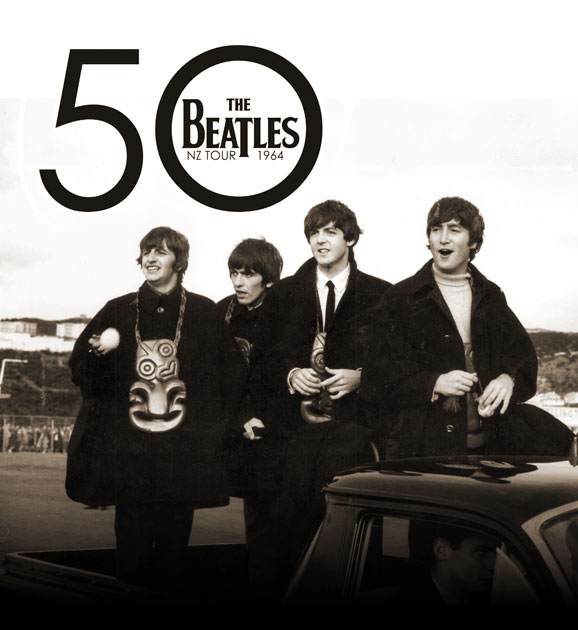 On June 21 1964, the
Beatles
arrived on what was a winter Sunday.
There had been pop hysteria in
Godzone
before. But nothing like it before – or since. Thousands lined the streets outside their hotels in
Auckland
,
Wellington
,
Christchurch
and
Dunedin
. Thousands saw them play two shows a night of less than a dozen songs during their eight-day jaunt.
The 1950s and
Elvis
might have invented the teenager – the adolescent with tastes and attitudes distinct from their parents but the 1960s unleashed them on the world and here, the Beatles tour marked the actual start of that influential decade. True, their time in
Australia and New Zealand
rates barely a blip in the many volumes of Beatles history. It was the quiet patch after conquering America earlier in the year and making
A Hard Day's Night
and releasing it for the UK and US.
But here, it was bedlam from the moment the plane door opened at Wellington's
Rongotai Airport
and the four were bestowed with those very large tikis.